WW - 60th birthday hike in the Monti Sibillini: pictures



The birthday hike of my 60th birthday was postponed by 10 days to August 2, 2014.
It was a long hike in the Monti Sibillini on the border between the Italian regions of Umbria and Marche. I started from Forca di Presto (1536m) to Sella delle Ciaule (the saddle at 2240m below Monte Vettore), then along the ridge above Piano Grande di Castelluccio to Cima del Redentore (2448m) and further North until Forca Viola (1936m), turning East-South into the Valley of Lago di Pilato (1940m). The legend says that when Pontius Pilatus (Pilate) had fallen in disgrace under the Roman emperor Tiberius, he was sentenced to death and his body was thrown from Cima del Redentore down into the lake. (I think there is also a variant saying he committed suicide by drowning himself in that lake.) It is now a twin lake because water is lower than it used to be. It hosts a rare species of tiny pink crayfish of 10mm length, said to exist uniquely in that lake and highly protected.
After a long rest I continued, climbing the highest peak in the area, Monte Vettore ("mount Vector", 2476m), then back to Sella delle Ciaule and Forca di Presta.

You can click on each picture to see a larger (medium size, approx. 600KB) version.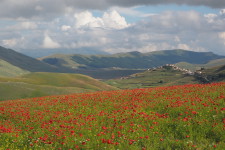 1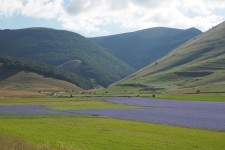 2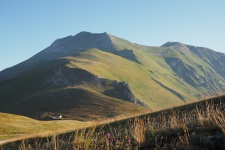 3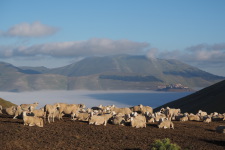 4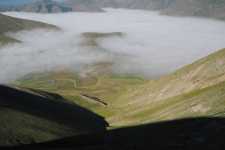 5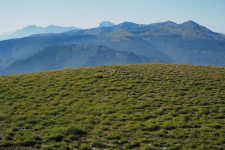 6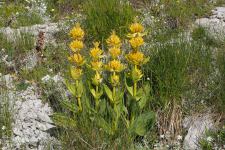 7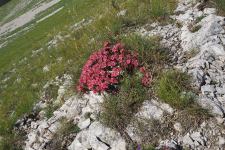 8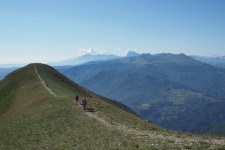 9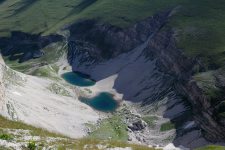 10
11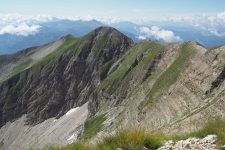 12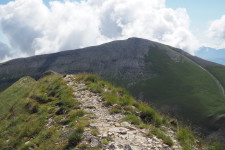 13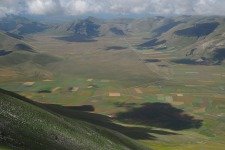 14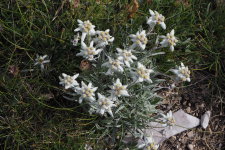 15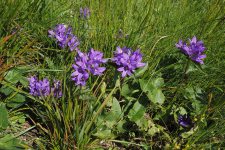 16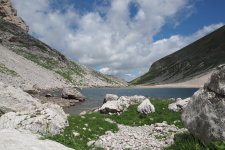 17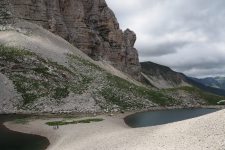 18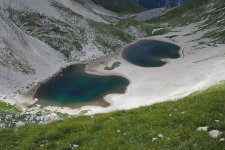 19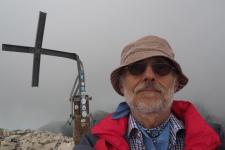 20
1, 2: Piano grande di Castelluccio with flowering poppy and lentil fields
3: Cima del Redentore and Monte Vettore from Forca Presta
4: Sheep flock and morning haze below Castelluccio
5: Looking down on Piano Grande during the ascent
6: Looking South - Gran Sasso emerging behind Monti della Laga
7, 8: Great variety of flowers (yellow gentian and sempervivum montanum)
9: On the ridge to Cima del Redentore
10: Virst view of Lago di Pilato
11: East slope of Cima del Redentore
13: Looking south from Cima del Redentore
13: Monte Vettore from Cima del Redentore
14: Another view onto Piano Grande
15, 16: More flowers (edelweiss and gentian)
17, 18, 19: Lago di Pilato
20: On top of Monte Vettore

Back to the homepage of Wolfgang Woess

Last modified on August 9, 2014