Watercolours by Friedrich Woess, Greece 1979




F. Woess (1915-1995) was a University professor of landscape architecture and ecology in Vienna. In his leisure time, he also was a gifted painter. He left behind more than 800 watercolours, the first from 1932 and the last from 1992. Most of them were painted in Austria, in particular Tyrol.
A smaller selection of pictures come from a trip to the Peloponnese peninsula in Greece in the summer of 1979. Following a specific request, those pictures are reproduced here (with a few exceptions that are in private property at various places and could not be photographed).
At the links below (at the end) you can find more information (in German) about the painter and more reproductions of selected water colours. These as well as the present selection were compiled by Wolfgang Woess, son of Friedrich Woess. Contact (email): woess[at]TUGraz[dot]at
Remarks:
- The colour quality of the digital photographs does not reach that of the originals.
- The size of the original watercolours is approximately 50 x 35 cm.
- The pictures with archive numbers 79-11 und 79-12 are not to be sold.
- By clicking on the subtitles of the pictures, one can open a larger view.



Aquarelle von Friedrich Woess, Griechenland 1979




Die Mehrzahl der Aquarelle von F. Woess (1915-1995) stammt aus Österreich, insbesondere Tirol. Eine kleinere Anzahl von Bildern entstand bei einer Griechenland-Reise im Spätsommer 1979 am Peloponnes. In Folge einer spezifischen Anfrage werden sie hier wiedergegeben. Einige Aquarelle aus dieser Serie konnten nicht fotografiert und hier wiedergegeben werden; sie befinden sich in Privatbesitz an verschiedenen Standorten.
Anmerkungen: Die Farbqualität der Digitalfotografien erreicht die der Originale nicht. Die Bilder mit den Archivnummern 79-11 und 79-12 sind unveräusserlich.
Durch anklicken der Bildunterschriften gelangt man zu Ansichten in größerem Format.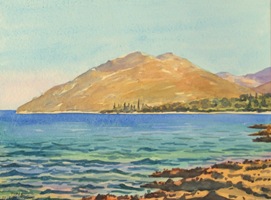 Nr. 79-13: Tyros, 22. August 1979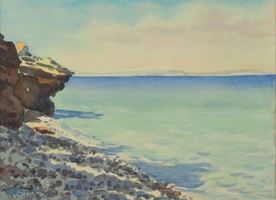 Nr. 79-14: Tyros, 23. August 1979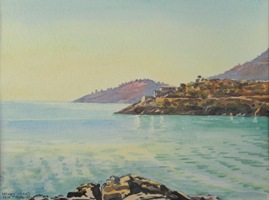 Nr. 79-15: Paralion Tyrou, 23. August 1979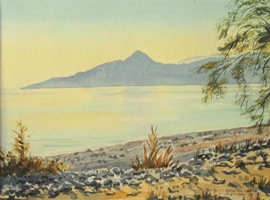 Nr. 79-10: Paralion Lakos, 24. August 1979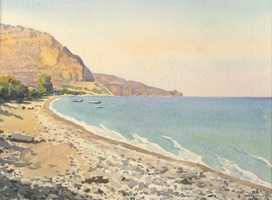 Nr. 79-16: Paralion Lakos, 24. August 1979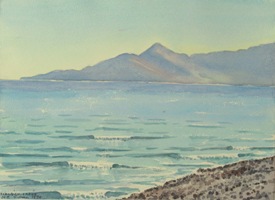 Nr. 79-17: Paralion Lakos, 24. August 1979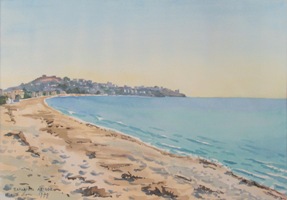 Nr. 79-18: Paralion Astros, 25. August 1979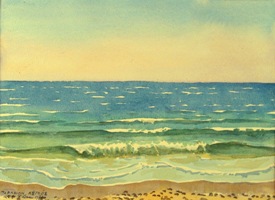 Nr. 79-19: Paralion Astros, 25. August 1979
Nr. 79-20: Paralion Astros, 25. August 1979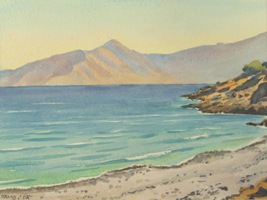 Nr. 79-21: Plaka, 26. August 1979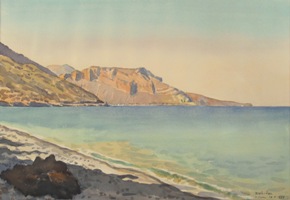 Nr. 79-22: Poulidra (?), 28. August 1979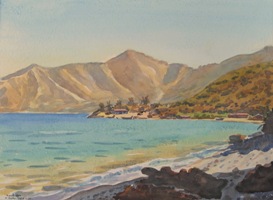 Nr. 79-23: Poulidra (?), 28. August 1979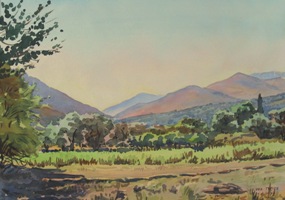 Nr. 79-24: vor Tyros, 29. August 1979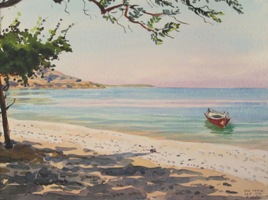 Nr. 79-25: vor Tyros, 29. August 1979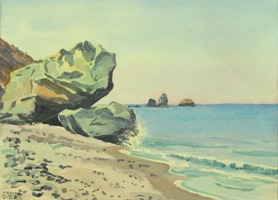 Nr. 79-08: Lithadion, 31. August 1979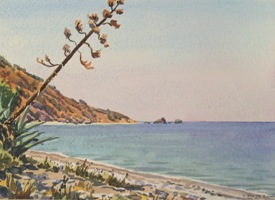 Nr. 79-26: Lithadion, 31. August 1979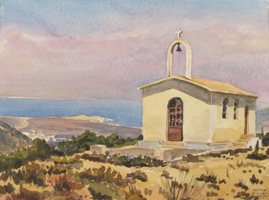 Nr. 79-29: Astros, 2. September 1979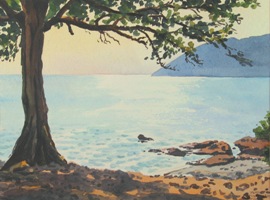 Nr. 79-07: Tyros, 3. September 1979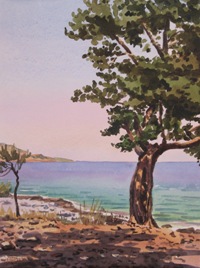 Nr. 79-30: Tyros, 3. September 1979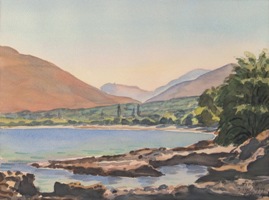 Nr. 79-31: Tyros, 3. September 1979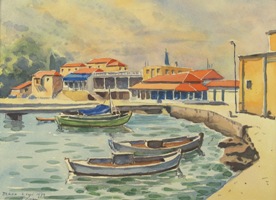 Nr. 79-32: Plaka, 4. September 1979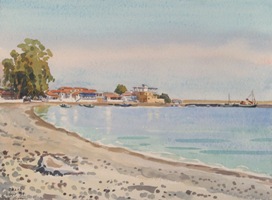 Nr. 79-33: Plaka, 4. September 1979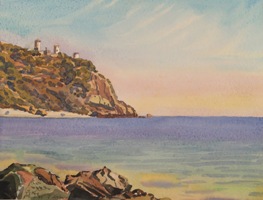 Nr. 79-34: Tyros, 5. September 1979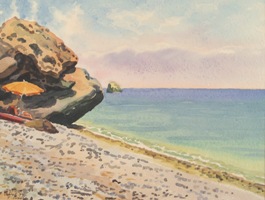 Nr. 79-35: Tyros, 5. September 1979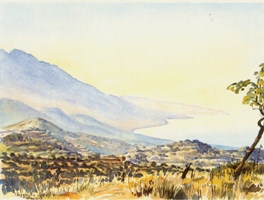 Nr. 79-12: Taigetos, bei Kalamata, 8. September 1979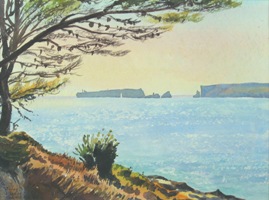 Nr. 79-06: Pylos, 8. September 1979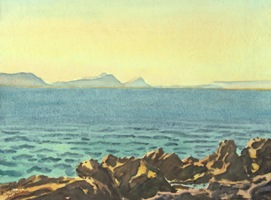 Nr. 79-28: Pylos, 8. September 1979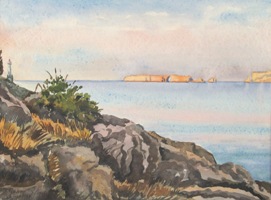 Nr. 79-36: Pylos, 8. September 1979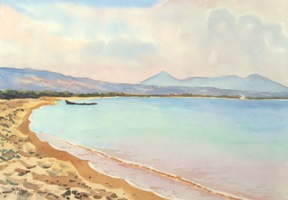 Nr. 79-05: Pylos, 9. September 1979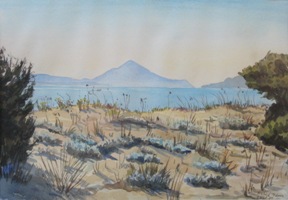 Nr. 79-45: Pylos, 9. September 1979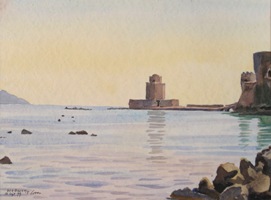 Nr. 79-11: Methoni, 10. September 1979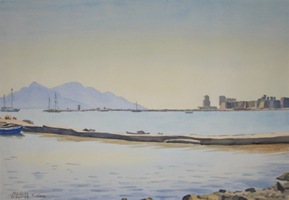 Nr. 79-41: Methoni, 10. September 1979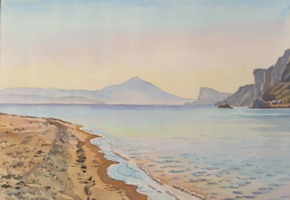 Nr. 79-04: Pylos, 13. September 1979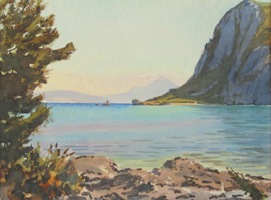 Nr. 79-09: Pylos, 13. September 1979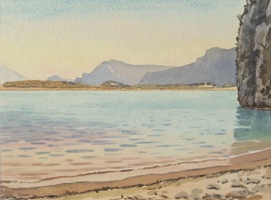 Nr. 79-37: Pylos, 13. September 1979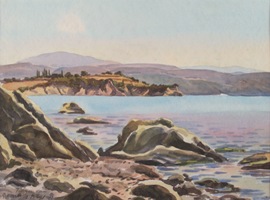 Nr. 79-38: Phinikous, 14. September 1979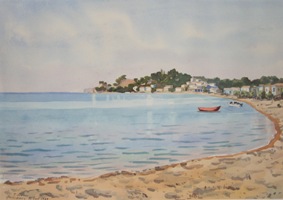 Nr. 79-46: Phinikous, 14. September 1979







LINKS:
F. Woess (1915-1995)
Aquarelle der Ausstellung in der Raika Steinach, Juni/Juli 2006.
Weitere Aquarelle:
Aquarelle, Teil 1
Aquarelle, Teil 2
Aquarelle, Teil 3
Aquarelle, Teil 4

Ausstellung in Trins, Juni-September 2002
Wipptal-Homepage (Tirol)
Homepage von Wolfgang Woess



Letzte Änderung: 30.12.2007